Product Description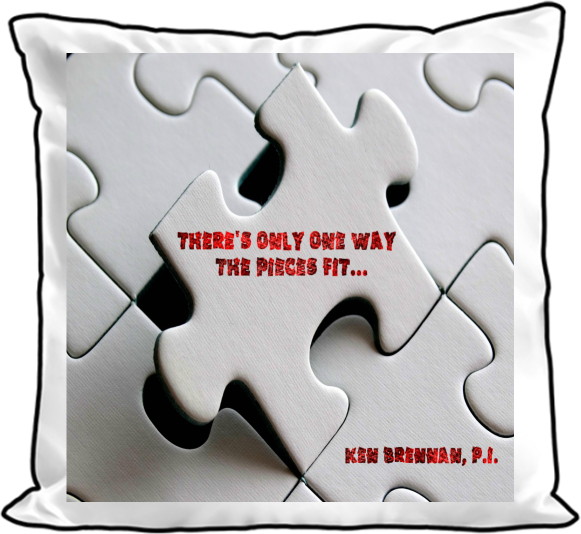 Out of stock. Thanks for your support!
Please check back again soon.
Product Description
Every case is like a puzzle and as Ken often says "There's only one way the pieces fit.." Our accent pillow features a high resolution print puzzle design with a removable cotton/poly blend cover (best to spot clean it, though). Firm hypoallergenic insert pillow.14″ square. White only.